VFDC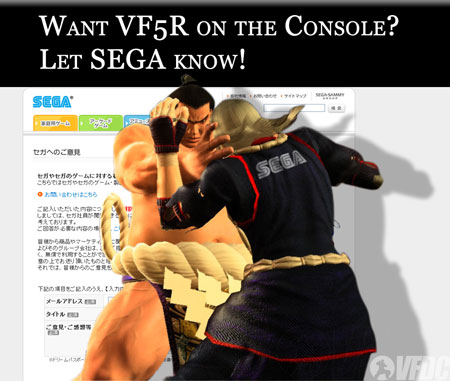 <span style='font-size: 17pt'>Want VF5R on Console?</span>
Then let SEGA know!
You can provide feedback online by filling out a simple form on their Japanese website. Follow these easy steps:
1. Visit
http://sega.jp/opinion/
2. The first field is your email address
3. The second field is the subject of your message
4. The final text area is the body of your message
5. Click the yellow button to preview, then the second yellow button to finally submit.
Here's a sample you can copy and paste:
<span style='font-size: 8pt'>
Subject
: Foreigners want VF5R for PS3 and XBOX360
Message
: こんにちわ。たくさんのかいがい、世界のバーチャファイターファンがVF5RをPS3かXBOX360でプレイしたがっています。どうか、これらのハードに移植をお願いします。出来ればオンライン対戦があるとうれしいです。ありがとうございます。</span>
Note:
Typing your message in English is also fine. However, due to filtering, it's pointless to spam from the same IP and/or email address. If you wish to submit multiple times then it's better to enlist the help of others.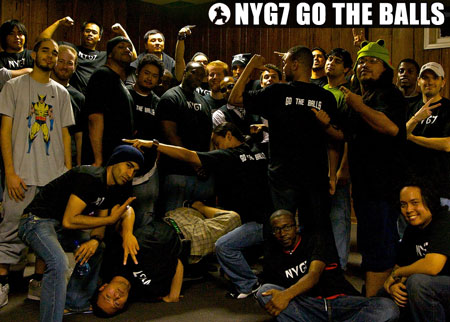 <span style='font-size: 17pt'>NYG7 Results
</span>
Singles Tournament
1. adamYUKI (JE)
2. Denkai (JA, LA, JE)
3. CIDKID (LE)
Team Tournament
1. VF Hayato (GO, PA), BAD SEED (AO, LI, PA), Denkai (LA, SH, JA)
2. KOD (JE), Air Jacky (JA), adamYUKI (JE)
3. Shinobi Fist (EL), SDS_Overfiend (JA), CIDKID (EL, LE)
Visit the
official NYG7 thread
for more news, pics, video feeds and updates.

<span style='font-size: 17pt'>VF5R Arcade Launch</span>
Thursday, 24th July 2008
sees the official release of
<span style='font-family: Arial Black'>VF5R[/size]</span> across arcades in Japan, and the launch of the VF5R Official Web Site.
» Discuss
» VF5R Movies
<span style='font-size: 17pt'>NYG7</span>
<span style='font-size: 8pt'>"GO THE BALLS OR DO GO AT ALL!"</span>
In the past, the NYGs have attracted players from around the world. This year, it will be no different. Expect players from all over the US, Canada, and hopefully if all goes according to plan, from Europe and Japan as well!
Event Date
» Thursday, September 4th through Sunday, September 7th, 2008.
Event Details
»
NYG7 "GO THE BALLS OR DO GO AT ALL" Sept. 4-7, NY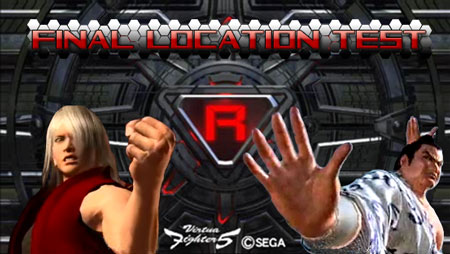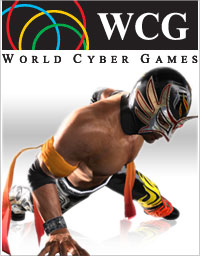 <span style='font-size: 17pt'>VF5 at World Cyber Games 2008</span>
The World Cyber Games is the world's first "Cyber Game Festival", designed to build a healthy cyber culture. The best gamers around the world gather into different cities to share the excitement and fun of the game tournaments.

For the first time at WCG, Virtua Fighter 5 on the Xbox 360, will be a featured game at this prolific event. This serves as a significant milestone in the history of Virtua Fighter, particularly outside of Japan, in that it is being recognised on a global scale in the Pro Gaming circuit for the very first time.

To some this news may seem long overdue, and to others the timing may appear to be just right. With the introduction of Online versus in the Xbox 360 version, VF5 has experienced a revival of sorts with many new players quickly rising in skill level with daily competition at hand. VF5 at WCG 2008 may yet add more fuel to the competitive fire that's currently ablaze!

Time...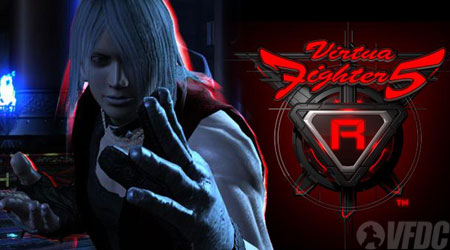 <span style='font-size: 17pt'>VIRTUA FIGHTER 5: R</span>
Revolution. Rival. Reality. Reinforce. Returns
Revealed in a demo trailer at the 2008 AOU show,
Virtua Fighter 5 R
shows two additional characters, one of them pictured here while the other, briefly seen in the AOU demo, appears to be Taka Arashi, the sumo wrestler introduced in the VF3 series, but then omitted from VF4. Also shown in the clip are new stage designs including a combination of highwall and open features, as well as non-square shaped in structure.
» Discuss
Virtua Fighter 5 R
» Check out the
Famitsu article
for more images (in Japanese only)
» Watch the
VF5R clip