VFDC
Central 8 August Tourney Vids
Central 8 in Hachioji, Tokyo recently held their first Final Showdown tournament and uploaded the footage to Nico Douga. The arcade just started uploading tournament footage online, so have a looksie! According to
official webpage
, they didn't really advertise the tournament, but managed to get 20 entries.
On a side note, thanks to Myke, we're now able to embed Nico Nico Douga videos on the forum, so even if you don't have an account on that site you can still enjoy their content!
Part 1
<script type="text/javascript" src="http://ext.nicovideo.jp/thumb_watch/sm11990096?w=490&h=307"></script><noscript>
test
</noscript>
Part 2
<script type="text/javascript" src="http://ext.nicovideo.jp/thumb_watch/sm11990301?w=490&h=307"></script><noscript>
test
</noscript>
Part...
Battle Audition Season 3 Vids Online
Sega has uploaded a bunch of new match videos from the most recent Battle Audition event, now in its third season. For those who are not familiar with the BA series, they are a series of tournaments held across the country, culminating in a final tournament to determine who will be the next Star Player.
Ikebukuro GIGO was the host to the first Battle Audition tournament featuring Final Showdown, and comes a month after the game's release. We won't spoil who won the tournament, but check out the videos below, straight from Sega's YouTube channel.
Quarter finals
SHU (Shun) vs. Kurita (Taka)
<object width="560" height="340"> <param name="movie" value="http://www.youtube.com/v/ETinfSjOwCY"></param> <param name="wmode" value="transparent"></param> <embed src="http://www.youtube.com/v/ETinfSjOwCY" type="application/x-shockwave-flash" wmode="transparent" width="560" height="340"> </embed></object>
Itabashi...
First Final Showdown Tier List
The October issue of Arcadia magazine just hit the newsstands today, and comes with a comprehensive breakdown of the revamped system, as well as preliminary frame data and character strategies for the entire cast. On top of that, the magazine has put together a preliminary tier list, which you can find below. Since the game has only been available for a month, the tiers will definitely change, but the popular opinion is that the big three listed by Arcadia will be hard to dethrone, even after a year or so of play.
Here are the current tiers according to Arcadia:
S Rank: Shun, Lau, Akira
A Rank: Lion, Kage, Goh, Brad, Sarah, Wolf
B Rank: Jean, Pai, Vanessa, Aoi, Taka-arashi, Eileen
C Rank: Blaze, Jacky, Jeffry, Lei-Fei
For an explanation of tiers, plus to check out the thoughts of the top players, please check out the following thread on the forums!
»...
Final Showdown in Arcadia Magazine
This month's Arcadia magazine (October 2010, Issue No. 125), which will be released next Tuesday, features a huge report on Final Showdown, and will include not only strategies for all 19 characters, but will also come with frame data for each character's main set of moves, general system changes, comments from the top players in the country, and a preliminary tier list. A booklet command list -- the same one that's available for free at most arcades in Japan -- will also be included with this month's issue. If you're interested in purchasing this month's issue, but you live outside of Japan, check out
Play Asia
, as they always have the magazine in stock.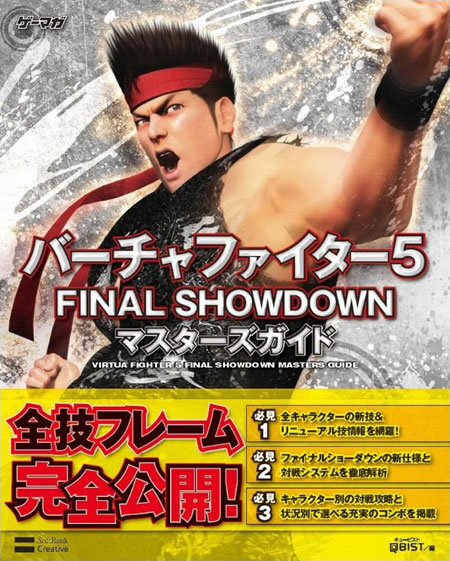 Final Showdown Masters Guide Announced
Amazon Japan
now has a new strategy guide for VF5 Final Showdown listed on their site. Titled
Virtua Fighter 5 Final Showdown Masters Guide
, it is going to be a near 200 page strategy guide published by Softbank Creative, and will go on sale on September 10th. This is a significant announcement, as this is the first time in four years that an arcade strategy guide for Virtua fighter has been published. The last one was the...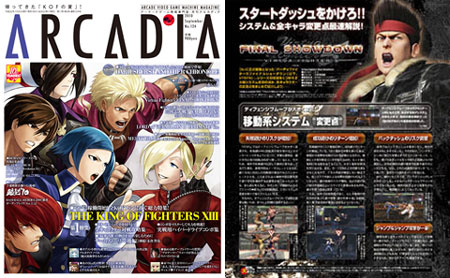 VF5FS System Changes
In this month's
Arcadia, Issue 124
the
Virtua Fighter 5 Final Showdown
feature on System Changes has been kindly translated by
noodalls
(many thanks!)
The translated article talks about major changes to the Movement and Throw systems. It also reveals other changes such as the removal of elbow and middle kick staggers, damage modifiers, wall effects, and the all important Side Turned situation.
»
Arcadia 124 VF5FS System Notes
by noodalls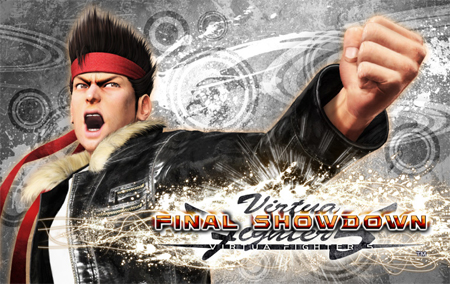 Today, 29th July 2010, is the official start date for VF5 Final Showdown! Look for more match replays to pop up starting tomorrow now that the game is available across Japan. This month's issue of Arcadia magazine will have a huge feature on the game, including a changelist and basic combos, so we will start work on that as soon as we get our hands on it. (we meaning me... and hopefully whoever else gets the magazine!)

Now that the arcade version is out, all that's left is to hope that Sega smartens up and announces a console version in the near future. Tokyo Game Show would be a perfect time for it! Make it happen, Sega.